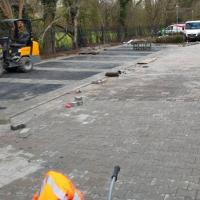 B.J Starink
Suspense, Fantasy, Horror, Children's
Profession

Road building self-published/published author
Well people to be starting with check out my new children's project: Https://theboogeymansclub.com
I'm working on a domain name, and I'll get it when the website get a bit more traffic

Hi, I'm B.J Starink and well I'm a author of two former bestsellers (1. In love: the legend of Bagör, and 2. Stormie!) in the free period of Amazon.. And I'm a writer of Psychological Horror books. And Horror/Fantasy books. Well, anything horror-related. Or something like that, you know?
My first 5 books Unknown Tendencies, Homicidal Tendencies, In Love: the legend of Bagör Stormie! The horror children read aloud book, are written and well there's a lot really a lot more coming! For I'm working on a surprise right now! An Aelin exclusive surprise! After that your getting another surprise, but let me think about that. Cause in that time I'll be working on two books at the same time, well two surprises over another surprise!
And Suicidal Tendencies is already in my mind so I don't have much work on it I think. But I like writing books with rules a bit more then without rules so the Tendencies series finale is put in hold for a little while!

I'm a one-of-a-kind sober writer so that's a new one to a lot of you haha. And I don't have an idol for a writer at all. I love the Stephen King and Clive Barker books. And all writers are amazing. And all writers put a lot of work into a book. Not only writing but also editing and the translation and the other stuff they deal with is it stress or a few traumas. So I think all authors are my idols really. But to be honest I'm a writer who can't really read. I can read ten pages before I have to put away a book. So why I started writing is a big mystery to me really. I was sitting in my cell and decided to start writing. Haha like it doesn't mean a thing. So I've asked my warden for pen and paper and that's how writing books started for me. I initially wanted to write a film script, but a book made me look smarter I thought. And now it's my hobby and hopefully someday my job...
And well after saying this to you rest me only two unsaid things

The first is to thank you for stopping by:
So thank you all for stopping by without your help I'm nowhere, so thank you a lot for your support... Every last one of you guys are appreciated for just how you are..

Last:
And well have a nice day/evening or night.
Video
Book promo #Stormie get hyped!
The past will never close nor will it turn into the future while the future has never been decided without a lived past!
B.J Starink